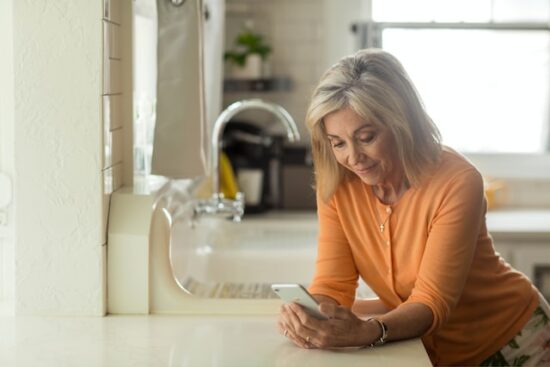 It's been less than a decade since I started my own journey into a graduate program for psychology. In my application, I mentioned that I was very excited to see where telehealth was going as it related to mental health. At the time, my professors looked down upon this. They overwhelmingly shared the view that you have to be present in the room with your therapy client in order to offer them any benefit. But then COVID happened and everything changed. All of my peers who had become therapists began to offer online and phone sessions. Even now, most of them are still working primarily this way. So, the landscape has changed dramatically in a short time. There are many apps, tools, and technologies to aid mental wellbeing. But which are the best telehealth apps for your needs?
Different Types of Telehealth Apps
It's important to understand that there are many different types of telehealth apps. Knowing this is the first step towards finding the best telehealth apps for you. In addition to apps, there are different websites, platforms and tools in this space. For the purpose of having the broadest conversation possible, let's review some of those:
Option to attend a virtual session with your doctor, therapist or other health care provider. This is the same as going to their office, more or less, except that it takes place on Zoom or a similar app.
Option to meet a new telehealth-only professional. For example, using tools like BetterHelp to find a virtual therapist.
Incorporation of AI technology into mental health, ranging from AI chatbot therapists to using AI to help you find the right human therapist.
Apps that allow for direct engagement with professionals through text message, chat, etc.
Apps that are one-directional (not conversational) but designed for the individual using them. For example, apps that remind you to take your mental health medications or that check on you in regards to your depression symptoms.
One-directional apps that are the same for everyone, rather than personalized. For example, meditation and mindfulness apps.
7 Best Telehealth Apps for Mental Health
Depending on your mental health needs, here are some of the best telehealth apps to consider:
1. BetterHelp
If you're looking for an app that can link you up with a licensed therapist, then this is one of the best options. In fact, they have PhD, PsyD, LMFT, LCSW, LMSW and LPCs all available through the site. In other words, you can find the type of talk therapist / psychologist / social worker that is the right fit for you.
In most ways, this is the same as going to a therapist. However, it's more affordable (under $90/week). Plus, you can find someone who will work with you virtually on your preferred schedule.
2. Cerebral
This one is similar to BetterHelp. However, with this one, you can get access to medication management as well. If you're looking for traditional talk therapy through an app, BetterHelp might have more to offer, but if you're looking for therapy with medication then you might want to choose Cerebral.
3. Talkspace
Talkspace is like Cerebral in that it offers both therapy and medication management. However, there's some more variety in what they offer. In addition to "zoom therapy," they offer audio (phone) sessions as well as text message therapy. If you want an affordable option that includes text messaging then this could be the right choice for you.
4. Calm
Maybe you're not looking for therapy but rather just for an app that you can tune into for meditation and mindfulness. Calm is one of the best known of these types of telehealth apps. It's a meditation app that offers breathing exercises, grounding techniques, and more. It's particularly well-known for assisting with meditation to improve sleep. They release daily short meditation sessions, so there's always fresh content for you.
5. Headspace
This app is very similar to calm. However, people often describe it as the better app for beginners. If you're experienced with meditation then Calm is usually a preferred choice. If you're new to meditation or looking to go back to the basics, Headspace might be the better option. You can easily choose among meditations designed for focus, waking up, movement or sleep.
6. MindShift
If you live with anxiety, then this could be one of the best telehealth apps for you. It uses Cognitive Behavioral Therapy techniques to assist you with anxiety reduction. There are many different tools within the app to achieve this including, but not limited to:
Coping statements that adjust your thinking in the moment
Thought journal for working through worrisome ideas
Belief experiments to help you test out what you're worried about
Meditation and breathing exercises
Self-care tips
7. Happify
Maybe you don't have depression or anxiety but you just want to increase your daily happiness. Happify is great for this. It was created using evidence-based research in areas like positive psychology and CBT. It includes meditation but it also offers games and other interactive activities to help you immediately boost your feelings of well-being. If you need to reduce stress or move your mind away from negative thoughts, there's probably a tool in this app that can help.
Do Telehealth Apps Replace Human Care Providers?
Telehealth apps offer a lot of benefits. They allow for accessibility of care for people who can't leave the home, don't have good local providers that meet their needs, etc. Moreover, they are often more affordable than direct care providers. Utilizing apps as part of your meditation or self-care routine can even be free.
However, these apps have pros and cons. Therefore, telehealth apps don't necessarily replace the need for in-person doctors and therapists.Instead, they supplement those providers for most people. For example, you may choose virtual sessions with an app-based therapist but see a doctor in person for medication management. Or you might see a therapist in person once a month to reduce the costs and utilize the best telehealth apps for added support throughout the rest of the month.
Get creative in finding the ways that these apps can add to your life.
Read More:
Come back to what you love! Dollardig.com is the most reliable cash-back site on the web. Just sign up, click, shop, and get full cashback!
Credit to
Source link