Many people view TikTok as a place where young people make dance videos. But the TikTok social media app is also a powerful money-making platform.
Thousands of people have figured out how to make money on TikTok, and for some, it's become a full-time job.
TikTok is the 6th most popular social media platform worldwide, with over 3 billion downloads and 50 million daily active users.
That's a huge market.
Whether you want to start a side hustle or an online business, TikTok can give you that opportunity.
In this article, I explore 17 ways to make money on TikTok and share tips on how to reach more people and get noticed on the platform.
Get My Free Mini Course On How To Start A Successful Ecommerce Store
If you are interested in starting an ecommerce business, I put together a comprehensive package of resources that will help you launch your own online store from complete scratch. Be sure to grab it before you leave!
Join The TikTok Creator Fund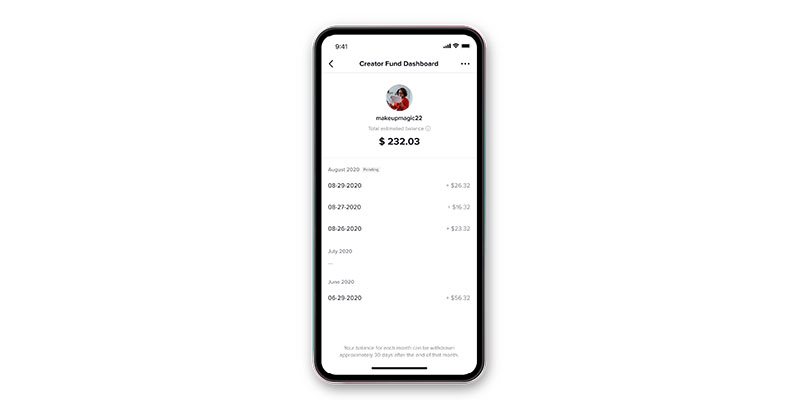 The TikTok Creator Fund is a TikTok program that pays eligible content creators 2-4 cents per 1000 views for producing engaging videos. 
Initially, TikTok announced a $200 million Creator Fund in July 2020 for US content creators. However, TikTok later increased the fund to $1 billion and opened the program to include more countries like Spain and the UK.
You must meet the following criteria to be eligible for the TikTok Creator Fund:
Be at least 18 years old.
Have a minimum of 10,000 followers.
Have achieved at least 100,000 video views in the last 30 days.
Reside in France, Germany, Italy, Spain, the UK, or the US.
If you meet the requirements, you can apply for the TikTok Creator Fund within the TikTok app. Click "Creator tools" and select "TikTok Creator Fund" to submit your application.
Unfortunately, TikTok doesn't disclose their payout structure, but it's been estimated that creators earn 2 to 4 cents for every 1,000 views. 
TikTok calculates the payouts based on various factors, such as video engagement and views. 
Many creators have complained about receiving extremely low rates of less than two cents per 1000 views. So unless you're producing videos with millions of views, the TikTok Creator Fund won't become your primary source of income anytime soon. 
Join TikTok Creativity Program Beta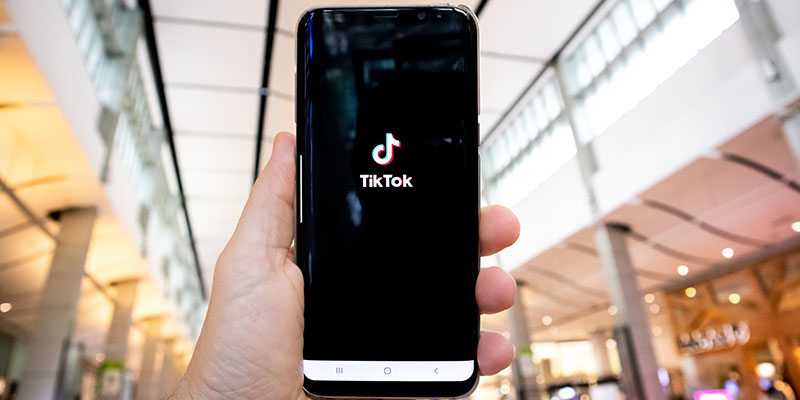 TikTok Creativity Program Beta is a way for content creators to make money on TikTok by creating longer videos greater than 1 minute in length. 
This program was launched in May 2023 following complaints about low payouts from the TikTok Creator Fund.
The TikTok Creativity Program Beta has the same requirements as the Creator Fund, plus a few more: 
Video length should be more than a minute: The TikTok Creator Fund allows videos as short as five seconds but the Creativity program requires longer videos.
Video content must be original: All content must be created by you. Derivative content is not allowed.
You must be located in Brazil, France, or the US: US-based users can switch from the Creator Fund program to the Creativity Program but cannot go back if they change their minds. Users in Brazil and France will need a direct invitation from TikTok to join the program.
Like the Creator Fund, TikTok doesn't disclose the payout calculation method for the Creativity Program Beta.
However, users participating in the TikTok Creativity Program Beta have reported earning hundreds to thousands of dollars per month for videos with millions of views.
Sell Products Directly Through TikTok Shop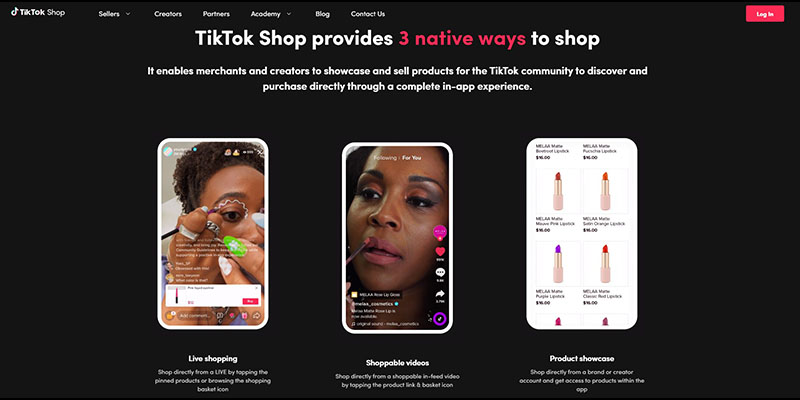 TikTok Shop is an ecommerce solution that allows creators and brands to sell products directly on TikTok.
There are three ways to sell your products on TikTok:
Live shopping: Broadcast a live stream and showcase your products. Viewers can tune in and tap the pinned products or the shopping cart icon to purchase your products.
Shoppable video: Add shoppable in-feed videos where users can tap the product links and the basket icon to make purchases.
Product Showcase: Display your products on your account by adding a Showcase tab. Users can browse your catalog, add products to the cart, and checkout directly from TikTok. 
To qualify as a seller on TikTok Shop, you need to provide your phone number along with identification documents and a certificate of incorporation for your business. 
Content creators can also use TikTok Shop to recommend and sell products to their followers. To qualify, you need to submit an application through TikTok Shop and meet the following criteria: 
Be 18 years old or older.
Have at least 1,000 followers on TikTok.
Have received at least 50 views of your videos in the last 28 days.
Have posted a video on TikTok within the past 28 days.
TikTok Shop is available in select countries, including Malaysia, Indonesia, Thailand, Singapore, the UK, and the US, but TikTok plans to expand the platform to other countries in the future. 
Drive Sales With TikTok Ads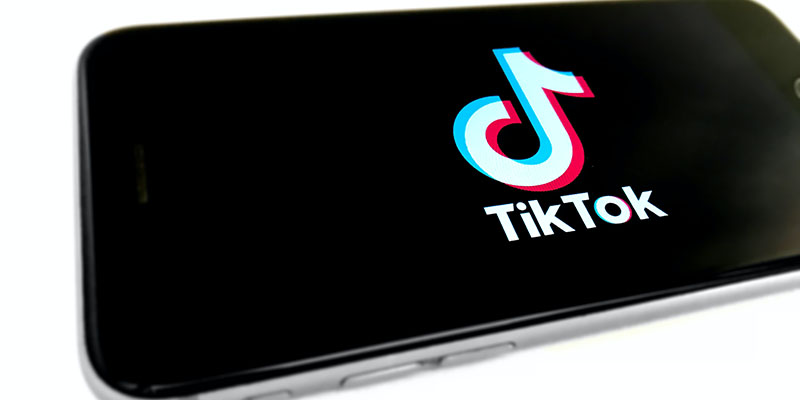 TikTok Ads are image and video advertisements that can be used to drive targeted traffic to your products or services.  
You can use TikTok Ads to attract customers to your online business, encourage email signups on landing pages, and promote products in your TikTok Showcase tab.
Here are the main types of TikTok ads you can use:
Video Ads: This is the most common type of TikTok ad. Anyone can create a regular TikTok video and post it through a TikTok Ads Manager account. You can link the video to an app install or a landing page.
Spark Ads: These ads are linked to the creator and the brand's accounts and remain visible even after the ad campaign ends.
Image Ads: Static images that can feature your brand name and ad text.
Video Shopping Ads: Brands can promote their catalog through special video shopping ads.
There are other ad formats, such as TopView Ads, Branded Hashtag Challenge, and Branded Effects, but they're only available to managed brands working with a TikTok sales representative.
Earn Money Through Affiliate Programs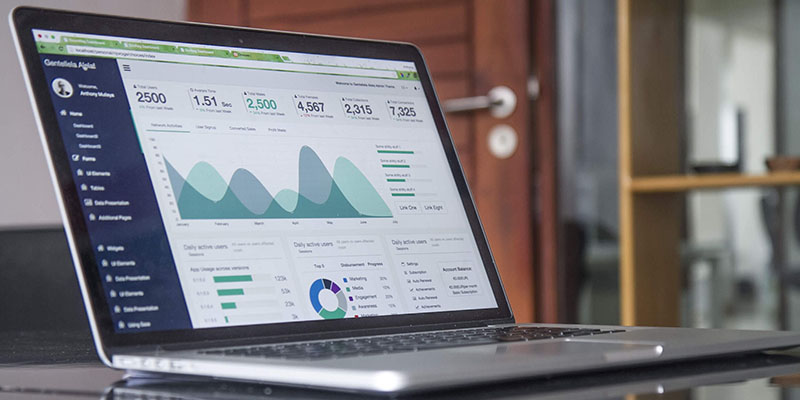 Affiliate programs allow you to earn a commission for promoting and selling a company's products. In the case of TikTok, you can monetize your audience by adding affiliate links to your videos. 
You earn a commission when a user clicks on the link and purchases the recommended product.
Here are some different ways you can use affiliate marketing to earn money on TikTok:
Add affiliate products to your TikTok Shop Showcase. You can display recommended products on your profile. However, TikTok Shop is available only in select countries.
Promote coupon codes and URLs in your video descriptions.
Add an affiliate link in your bio that directs traffic to your Amazon storefront, where you can display all of your recommended products. 
Add a LinkTree link in your bio if you have multiple affiliate offers.
Redirect users to other social media accounts, like Facebook or Pinterest, where there are no restrictions on affiliate link placement.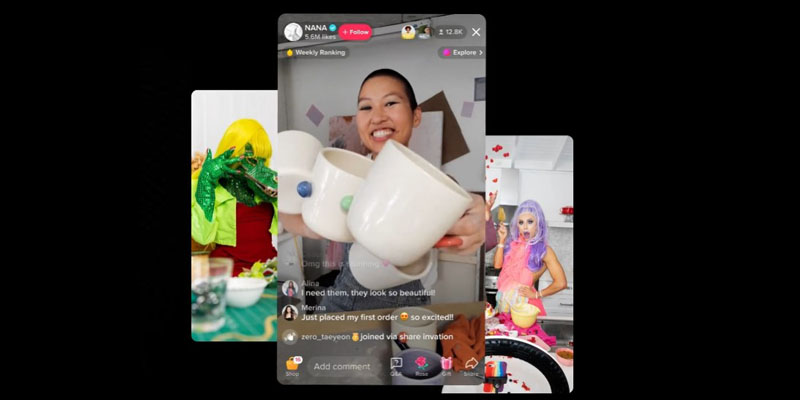 Sponsored content on TikTok is paid content where brands or businesses pay you to promote their product, service, or campaign by creating a dedicated TikTok video. 
You don't have to be a famous influencer to make money with sponsored content. Small brands often collaborate with nano or micro-influencers who have a dedicated following. 
According to Forbes, smaller companies prefer to work with micro-influencers because they are affordable, and their audiences are more likely to take action.
If you're interested in making money through sponsored videos, you can reach out to brands or wait for them to approach you.
If you have more than 100,000 followers and have received 100,000 video likes in the past 28 days, you can apply to join the TikTok Creator Marketplace (TTCM), which connects creators with brands and sponsors.
If you're not eligible for TCMM, here are some tips to help you get started with sponsored content:
Create a few non-sponsored posts and then reach out to the brand. Brands are more likely to partner with you after seeing your work.
Reach out to brands that you love and that align with your content.
Design a press kit for your TikTok account using Canva. Include contact information, images, and noteworthy metrics.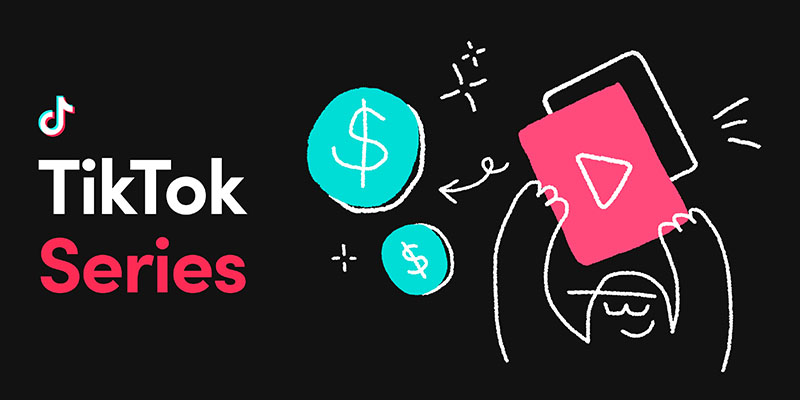 TikTok Series is a feature that allows you to share exclusive content behind a paywall. 
Series allows you to post up to 80 videos, each up to 20 minutes long, on TikTok.com/series. You can also include a free introductory video.
Once you create your first Series, you can set a price between $0.99 to $189.99 for access to your premium content. 
TikTok will review your Series content for safety and music compliance. Once approved, your audience can purchase your Series through a video link or directly on your creator profile.
To use TikTok Series, you need to meet the following criteria:
Must be 18 years or above.
Personal accounts only. Business, political, and private accounts are not eligible.
Must have made three or more public posts in the last 30 days.
1,000 or more views or more in the last 30 days.
Can only publish original content.
TikTok Series is currently only available to select creators, though TikTok plans to open up applications for others to join in the near future. 
Become A Brand Ambassador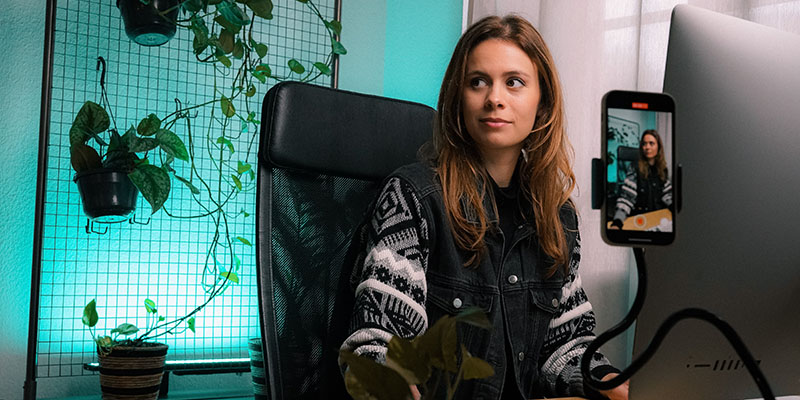 A brand ambassador is someone who creates content to promote a brand's products or services.
They share their experiences and opinions and encourage their followers to use the brand. In return, brand ambassadors receive payment and free products.
Unlike one-time sponsored content, brand ambassador relationships are much longer term. 
When looking for brand ambassador opportunities, focus on brands you genuinely love and can help you grow your network.
If you're a micro-influencer, you may only receive free products initially instead of payment. But as you grow, your compensation will increase.
Many brands have dedicated application pages on their websites where you can apply for ambassador programs.
Start A Patreon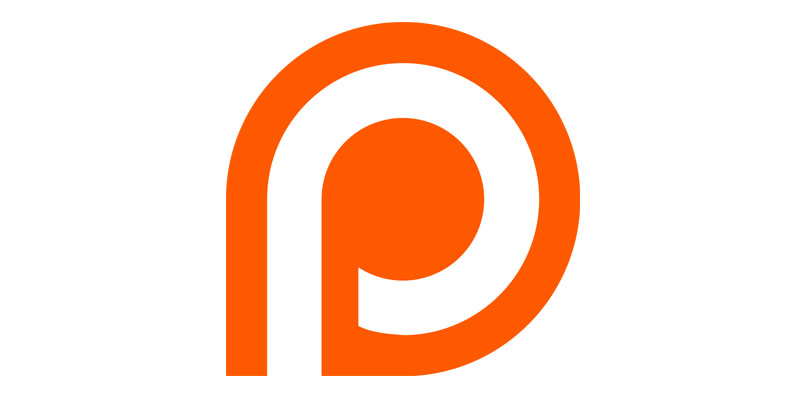 Patreon allows creators to earn a monthly income by providing a membership platform for their most dedicated followers. In exchange for a monthly subscription, members receive access to exclusive content and other freebies. 
Provide free content on your TikTok account and encourage your followers to support you on Patreon for exclusive access to premium content.
Ideas for Patreon content include:
Access to deleted scenes
Behind-the-scenes videos
One-on-one chats with you
Live chats
Exclusive community access
Public shoutouts
It's very important to make sure your Patreon content is worth the price of admission. You don't want your supporters to regret signing up.
Find New Clients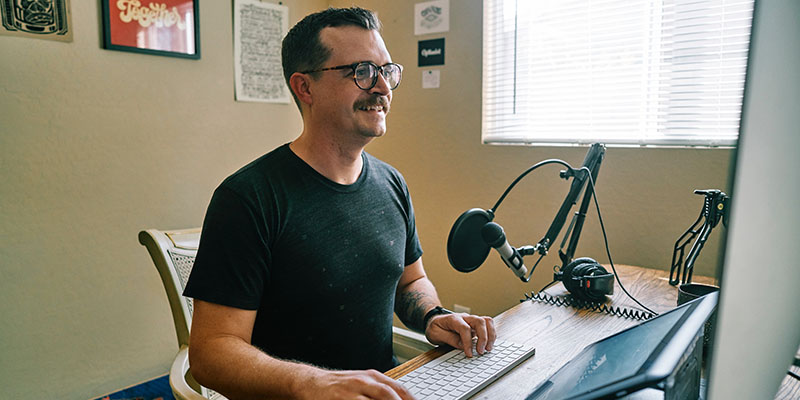 You can use TikTok as a promotional tool to help you find new clients for your freelancing business or online store. 
For example, if you run a dropshipping business, you can create entertaining and informative videos about being a dropshipper, then direct TikTok users to a paid course or your email newsletter. 
If you're a social media manager, talk about the successful campaigns you've built and explain how you can help creators increase their followers.
If you want to learn from an expert, listen to my interview with Kat Norton, who makes $100,000 daily by selling Microsoft Excel courses. Kat uses TikTok and Instagram to make fun videos on Excel and monetizes her audience through online courses.
Build And Sell TikTok Accounts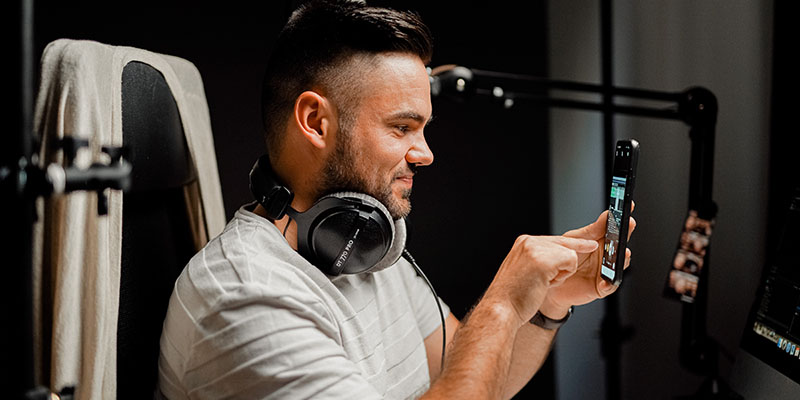 You can make money on TikTok by building and selling TikTok accounts, especially if you know how to grow a following quickly.
Many brands and creators want to reach TikTok's large audience but would rather buy an established account than start from scratch.
The key to building a TikTok account to sell is to post interesting videos regularly, get more followers, and find a way to keep them interested in your content.  
Focus on a specific niche or group of people to make your account more valuable, but avoid sharing personal information. If your name and face become synonymous with your account's brand, it will be harder to sell. 
Once you have a few thousand followers, list your TikTok account for sale on different platforms and negotiate a price with potential buyers.
Partner With Influencers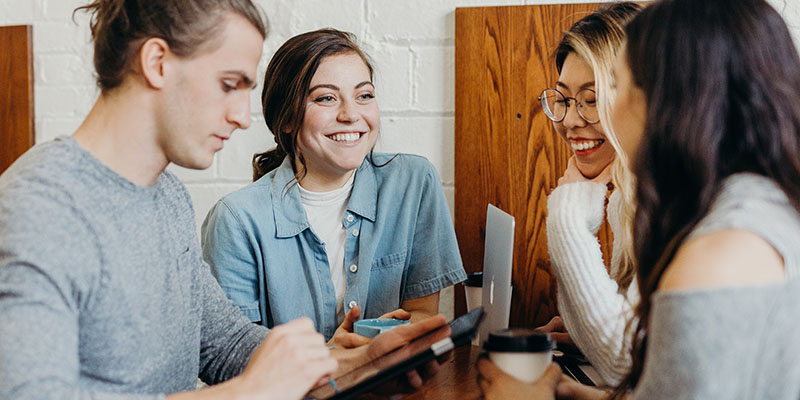 Partnering with influencers is a great way to make money on TikTok, even if you don't have a large following yourself. You can leverage their influence to grow your own following. 
According to YPulse, half of consumers aged 13-39 and 58% of Gen Z have made purchase decisions based on influencer recommendations.
Locate influencers by searching relevant hashtags or exploring TikTok and liking the content you enjoy. The app will learn your preferences and show you more of what you like.
Once you find an influencer that you like, send them a DM and offer them free products from your shop.
Receive Gifts From Your Audience With TikTok Live Gifting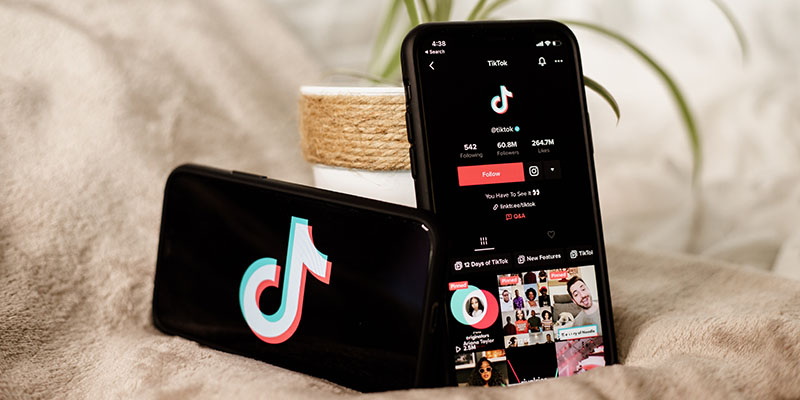 TikTok allows you to receive gifts from your audience through a feature called LIVE Gifting, which allows viewers to send virtual gifts to your live videos.
Viewers who are 18 or older can purchase "coins" and use them to send gifts to their favorite creators. Different gifts require different numbers of coins.
TikTok then awards "diamonds" to you, the creator, based on the popularity of your videos and the number of gifts you receive. 
You can collect these "diamonds" and exchange them for money, which will be transferred to your designated account.
In addition to LIVE gifts, viewers can also send virtual gifts in the comments section of regular videos using the Video Gifts feature.
However, you need to be 18 years or older and have at least 1000 views on your videos in the last 30 days to be eligible for receiving virtual gifts.
Keep in mind that two coins are equal to one diamond, and each diamond is worth five cents. So, you'll need a supportive and generous audience to earn money through TikTok gifts.
Raise Money Through Crowdfunding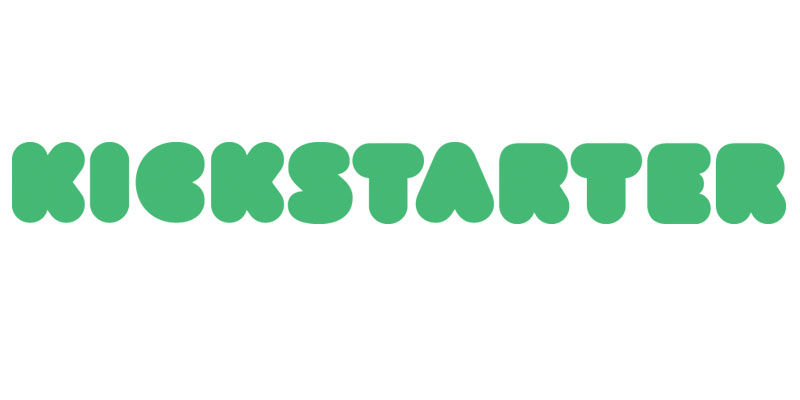 Kickstarter is a crowdfunding platform designed to help launch creative projects. You can use TikTok to make money on Kickstarter, or a similar platform, by asking your TikTok followers to contribute to your crowdfunding campaign. 
According to Statista, Kickstarter had a 40.62% success rate for fully funded projects in 2023, so there's an opportunity for you to start your business and make money using crowdfunding.
To increase your chances of success, create a crowdfunding campaign that matches your TikTok content.
For example, if you're a food critic on TikTok, create a Kickstarter campaign to gather funds for developing a unique food product.
When you launch your Kickstarter campaign, create TikTok videos that clearly explain your goals and how you will use the money. You can use live videos, duets, and hashtags on TikTok to spread the word and encourage people to donate.
Remember to thank your followers for their support and keep them updated on the progress of your campaign.
Ask For Tips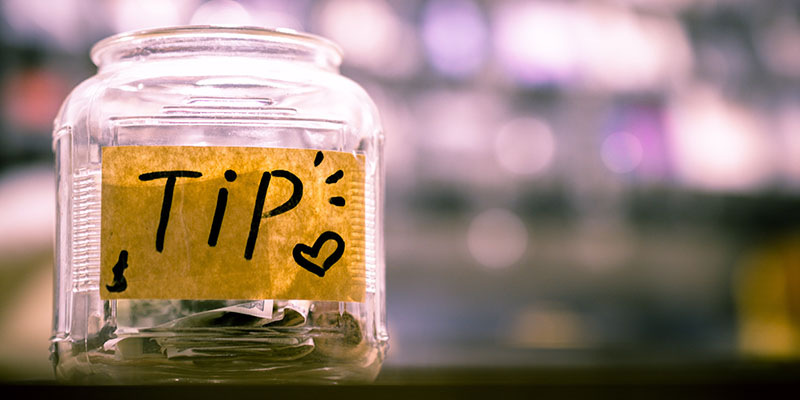 If you don't have specific products to sell or promote, asking your audience for tips is a great way for your subscribers to support your account and help you continue creating content.
In addition to receiving donations through TikTok's LIVE Gifts and Video Gifts features, you can use apps like Buy Me a Coffee, Tipeee, and Venmo to collect tips outside of TikTok.
These platforms provide an option for one-time donations or recurring memberships. Some even allow you to create communities, offer rewards, and highlight your top tippers.
Become A TikTok Consultant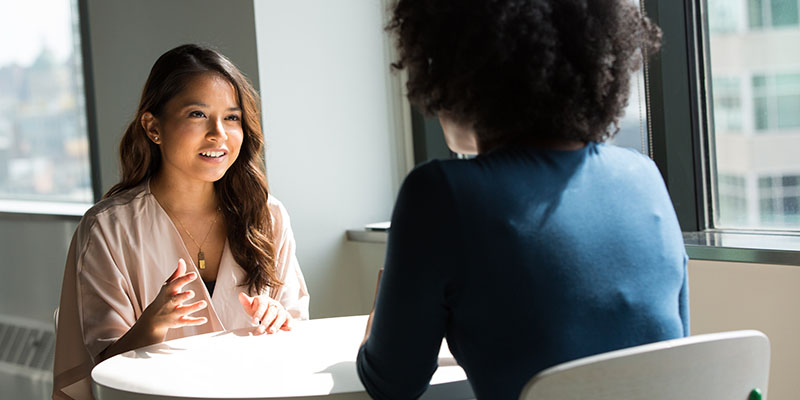 TikTok consultants help businesses navigate the social media platform to maximize their reach and growth. 
Brands are investing heavily in TikTok in 2023 due to its popularity and high return on investment.
If you've cracked the TikTok algorithm, you can make money on TikTok by becoming a consultant. Using your expertise, you'll be able to help businesses create viral content and build partnerships with the right influencers. 
Before getting started, it helps to have a successful TikTok account that can serve as a portfolio. 
Refer Your Friends With TikTok Rewards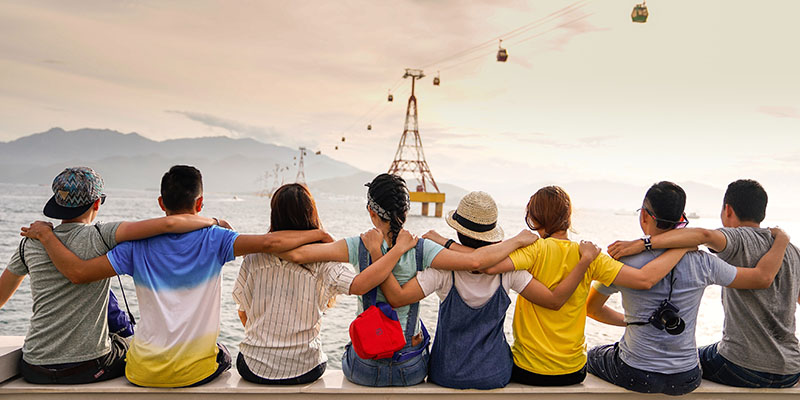 TikTok offers rewards points when you refer your friends to the platform. Share your referral link, and when they join TikTok and complete tasks, both of you will earn rewards points.
To get started, open the TikTok app and navigate to TikTok Rewards, where you will find your referral link and invitation code. Your friends can enter the code when they download TikTok.
TikTok doesn't limit the number of referrals you can make, except for users in Egypt, Morocco, or Pakistan, who have a daily limit of 100 new users.
Final Thoughts On How To Make Money On Tiktok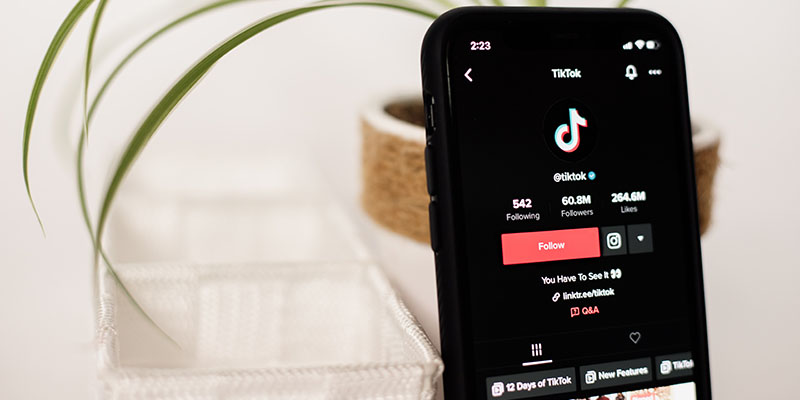 No matter how you decide to monetize TikTok, there are some things you need to remember. 
First, be authentic and show your true self in your videos. More than ever, people on the internet want genuine content. 
Second, take inspiration from your favorite creators. Learn from their strategies and borrow their best ideas to improve your own TikTok presence.
Third, timing is key when it comes to posting your content. Find out when your audience is most active and aim to reach them during those times.
Remember, making money on TikTok is not as easy as it sounds. TikTok pays around two to four cents per 1000 views, or $20 for a million views.
The new TikTok Creativity program pays more, but it's still in beta. 
Don't give up when you face challenges or get rejected by brands or influencers. Success on TikTok, like in anything else, takes time. Be patient and stay focused on your craft.
Your efforts will pay off as you build your audience and establish yourself as a content creator.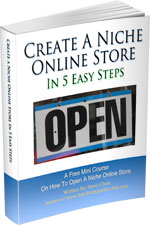 Ready To Get Serious About Starting An Online Business?
If you are really considering starting your own online business, then you have to check out my free mini course on How To Create A Niche Online Store In 5 Easy Steps.
In this 6 day mini course, I reveal the steps that my wife and I took to earn 100 thousand dollars in the span of just a year. Best of all, it's free and you'll receive weekly ecommerce tips and strategies!
Note: This post above may contain affiliate links, which means that I may receive a commission if you make a purchase when clicking a link. Please consult our privacy policy for more information.
Related Posts In Ecommerce Marketing Strategies
About Steve Chou

Steve Chou is a highly recognized influencer in the ecommerce space and has taught thousands of students how to effectively sell physical products online over at ProfitableOnlineStore.com. 
His blog, MyWifeQuitHerJob.com, has been featured in Forbes, Inc, The New York Times,  Entrepreneur and MSNBC.  
He's also a contributing author for BigCommerce, Klaviyo, ManyChat, Printful, Privy, CXL, Ecommerce Fuel, GlockApps, Privy, Social Media Examiner, Web Designer Depot, Sumo and other leading business publications.
In addition, he runs a popular ecommerce podcast, My Wife Quit Her Job, which is a top 25 marketing show on all of Apple Podcasts. 
To stay up to date with all of the latest ecommerce trends, Steve runs a 7 figure ecommerce store, BumblebeeLinens.com, with his wife and puts on an annual ecommerce conference called The Sellers Summit.  
Steve carries both a bachelors and a masters degree in electrical engineering from Stanford University. Despite majoring in electrical engineering, he spent a good portion of his graduate education studying entrepreneurship and the mechanics of running small businesses. 
Credit to
Source link