If you're looking for some fun summer activities for the whole family… we've got you covered. 
Summer is the time when so many people are going on vacation, putting out money for theme parks, and generally living it up so it can really suck to be on a budget.
I get it. 
But all those expensive things?  They're definitely not the BEST things you can do this summer break to have a blast.  Seriously, with the nice weather, there are actually tons of budget-friendly ideas to keep those summer months fun and active.
This list includes creative ways that won't just entertain your crew, but will also help you build a closer connection, spend quality time, and create epic memories.
And a lot of these summer family activities you can do in your own backyard.
We make a summer bucket list every year to work from… use this post to fill up yours.
So, let's get started!
Update: 7/23 I know how stressful finances are right now.   I also know that I'm uniquely qualified to help you. I've helped hundreds of thousands of people get out of the paycheck-to-paycheck cycle (after trying and failing for years), by teaching them how to work with their unique personality to actually stick to a budget. 
I'm giving you access to the insanely popular 90-Day Budget Bootcamp for FREE. Because I know that this program will change every aspect of your life. Take a look around. Because this is the LAST DAY you will ever sit around worrying about money. Let's get to work. 
Join the 90-day Budget Bootcamp for FREE here… 
Check Groupon for Discounts
These activities may feel out of reach, but there are all kinds of awesome savings on Groupon for local attractions and activities.  That means even if you're on a really tight budget, you may still be able to schedule in a epic activity or two over the summer by using Groupon.
Wait?  Is Groupon still a "thing?"  Yes!  You can still get incredible discounts on Groupon and many people have found products and businesses that they LOVE through this app.  
I actually bought a Groupon while I was scrolling through the activities. 
You can also check out their travel deals under the "Getaways" tab or change the zip code in the location bar to your vacation destination. Check out the pages for the visitors bureau in your destination town as well, before your trip. Local listings will clue you in to free concerts, art shows and cool "locals only" attractions.
You see the deals happening on Groupon right now…
Bowling or Roller Skating
Bowling is a surprisingly cheap thing to do all summer long through the Kids Bowl Free program.  It's a national program where each of your kids can get two free games every day all summer long at participating bowling alleys including weekends.
And I use the term "summer" loosely since our program goes from April to September.  Sweet, right?
There's no registration fee and you don't need to pay anything except shoe rental (usually $1 – $2, but you can also buy cheap bowling shoes on Amazon if you end up going frequently.)
If you want to bowl with your kids, it's super affordable with the family pass, which is only $29.99 to have four adults bowl free all summer long.
You can see the Kids Bowl Free program here…
Hint:  They also have a similar program for roller skating, you can find that here…
Camping and Hiking
Exploring the great outdoors seems like a natural fit in the summer. Check out beautiful places like a new lake or beach, take hike in the mountains of a state park or visit a National Park. If your budget is really tight, do some backyard camping…
It's an adventurous, inexpensive, and fun way to see new sites!  If you have little kids with short attention spans, create a few of these busy boxes… They're a life saver!
Yard Sales
I adore yard sales. I love finding things for just pennies or a few dollars that I normally would have spent a small fortune on. We've bought everything from a pottery barn chair to a $300 kids ride on a train and track system at yard sales (for about 98% off retail might I add!).
It's important to me that my kids grow up trying to buy used first. Yardsaling is one of the cheapest ways that you can achieve this. 
Rock Climbing 
This is an inexpensive way for the whole family to do something good for your body and learn a new skill.  It's a workout for sure but it also builds confidence, increases problem solving, and teaches you to work hard to achieve the things you want.  This is a great activity that's a lot of fun and will eventually make you stronger, faster, and tougher.
Family Game Night
In our family, we LOVE a good board game.  
These are our absolute favorite games to play.  We play TONS of games but these are the games that we literally play over and over again.  And they're great for both kids and adults.  
If you haven't tried any of these new strategy games,  give them a shot.  They've come a long way since Monopoly! 
Drive In or Outdoor Movies
If you're lucky enough to have a drive-in movie near where you live it's an awesome (and old skool) way to spend the night.  You get 2 movies for the price of one. The kids will have a blast and likely be asleep on the way home (hint: the shows usually start after sunset and 2nd movie ends after 11!) 
You should bring chairs, pillows and blankets, snacks (you can make this popcorn plus bring additional snacks if you want), a cooler filled with drinks, and even dinner if you want (pizza is great for this).  
If you don't have a drive in around your area, create your own… Make it a weekly thing.  Snuggle up in your favorite chair, with your comfiest blanket and a big bucket of popcorn, and use this outdoor movie projector to create family movie nights that feel like the real drive-in!  This is an easy way to increase your summer fun.
Free or Discount Days 
Summer when the kids are out of school is the perfect time to take advantage of free or discounted admission days at your favorite local places (like zoos, museums, movie theaters, and parks).
For food check out things like pancake breakfasts, bbq chicken dinners, or fish frys at the local fire station.  For restaurants look for deals like $1 taco night, free donut days, Wednesday pasta night, etc.   
Check out your county websites (once you get there search events) for fun activities like outdoor concert in the park, local library events, local car shows, craft fairs, county fair, and festivals. 
Picnics
Picnics are a totally underrated activity but they shouldn't be.  Because they're a classic summer activity and a great way to break out of your normal routine and enjoy something fresh and different.  
And the best part, you can plan the regular old peanut butter and jelly sandwiches or you can really jazz it up for cheap.  
We've put together a TON of easy picnic meal ideas to cover every situation… 
Bonfire
Plan a bonfire.  You can relax, catch up on the week, and create some tasty snacks. 
One of my absolute favorite desserts is campfire apple pie (you can find the recipe here…).  If you haven't tried it… trust me your whole life will change with one bite.  You can find the pie iron here…
Or you can stick with s'mores, campfire hot dogs, and hot cocoa. 
If you want to spice up your campfire experience, what could be cooler than a campfire that changes color?  
You'll be the talk of the town with these color-changing fire packs that the whole family will love!  Plus they're cheap enough to use all the time… You can find the magic flames fire color here…
Aquarium
Rainy days, or those days that super hot and sticky are great for spending a few hours exploring the aquarium and learning about the sea and the animals who live there.
Since we live in a beach town, my kids spend a lot of time at the aquarium.  It's undoubtedly one of our favorite places to go on a rainy afternoon.  
Water Guns or Balloon Fights
Every person gets a water gun or an arsenal of balloons. 

Set teams. 

Determine a team tee color (white and black, or red and blue works well for this). 

Set boundaries. 

Leave two buckets of water balloons in the middle of the boundaries (i.e. hard to get to without cover) and a flag at a hidden location. 

The driest person at the end of a predetermined time or the person that captures the flag wins.
Swimming 
For swimming check out local lakes, community pools, swimming holes, free public beaches, etc.  I went to high school at a school with a pool which was open to public during specific hours for really cheap (I think it was like $2 for the month or something).   See what's local and find the best deal.
DIY Slip N' Slide
You don't need to go to a super expensive water park to have fun with your kids. If you have a tarp, you can make a cheap and simple water slide (you can also add dish soap if you're feeling brave!)
Watercolor Night 
I love these so much. 
For less than $20, you can get a watercolor set, paper, and paint brushes that will last months. 
Find a Youtube tutorial for a watercolor painting that you both like and then follow the video as you each paint. Water color is a super forgiving and easy to use paint with almost no clean up. 
Create a "Visit all the Nearby" List
If you have young kids who wouldn't be much for sitting still at home, this might be just the activity for you.  It'd like a scavenger hunt for places.
Start by crowdsourcing some of the best… let's start with playgrounds in your area (especially ones you might never have tried before) and maybe spend a few afternoons driving around and scoping out new ones. 
Make a list, then make a plan to spend time going and hanging out at each one.
You choose whether to pack lunches or grab happy meals for the kids – no judgment here.
You could also do this with…
Local park

​Pools

Bike trails

Splash pad

Hiking trails 

Museums 

Biking routes

State parks

Swimming holes
The list is endless.  Have fun with it and come up with an epic list you can enjoy all summer long.
Be a Tourist in Your Own City
Whether you've been living in your city for your whole life or just for a short time, I'm sure you can find some local hotspots you may not have enjoyed before and go check them out as a family.  
If you don't live in the city, take a road trip to one of the nearest major cities and check out some of the highlights. Again, this is a good thing to crowdsource – your friends and family will probably have some good suggestions for places to go!
Build Something Cool
Make this an event for the entire family.  Everyone gets involved, everyone plays a part and each family member decides together which direction the project goes.  
You're not just doing something fun together you're learning to work as a team, to compromise, and to work hard to finish the project.  
You'll learn something new and you might even pick up some new skills. 
Here's a few ideas to get you started…
Take a Class Together
This is something the whole family can do together and get excited about.  Learn something new that translates into your family life… like how to cook an amazing dinner Gordon Ramsey style, how to communicate with someone who is deaf, or how to save someone's life with CPR.  
The sky is the limit with this idea.  What do you love?  What do you want to learn and be able to do together as a family?
Note:  you can find local classes or you can watch them on Youtube.
Here's just a few ideas but the possibilities are endless…
Art classes 

Cooking classes

Pottery class

Sign language

CPR classes
DIY Family Summer Project
Along the same lines as above, rather that building something from scratch— you can learn something new or start a long-term project that will carry you into the fall…
Here's a few ideas to get started…
Build a family bucket list 

Become a survivalist: learn how and what to eat if left on your own

Train your dog

Plant a garden

Read a series of books (hello, Harry Potter!)
Fix or Restore Something You Can Use
This is a great way to create a family project around something you already have, something someone else is looking to get rid of, or something you can get for free or cheap.
Rather than sending an old project to the junk yard, fix it up and make it worth something.  You can sell it when you're done, or keep it and use it for years to come.
Here's a few ideas that are worth your time and energy…
Spend the Day at the Beach
Beach days are relaxing, but they can also be filled with cool adventures.  Swimming and lounging aren't the only things you can do on beach days.  
Here's a few other ideas you can do at the beach…
More Ideas for Summer Days
Volunteer (spend your day helping someone else or the animals at the SPCA)

Go out to breakfast (it's hands down the cheapest meal of the day).

Mini Golf (is so much fun and really cheap for the whole family)

Stock Car Racing/ Drag Racing (local tracks have all day or all-night events for a decent price.  If your family is into racing, this will be an exciting few hours).
Create a Series of Teaching Videos
Is your family big on learning?  Do you enjoy teaching people how to do things?  Create videos teaching people how to do the things you're doing this summer.  You can keep them for yourself.  Or throw them up on Youtube and see how many hits you get.  
Either way, it's a good learning experience.  Teaching someone how to do something is a life skill that you'll use forever.  
Making sure you clearly explain each step and that you don't miss anything important will improve your skills in explaining ideas and giving instructions.
You can use one of these ideas to get started…
How to dance

How to sing

How to write a book

How to draw a flower

How to cook

How to can jelly
Practice Something Everyday Until You're Great At It…
How do you get good at anything?  You practice.  And what's the best way to increase your skills and become GREAT at something?  Practice it every single day for the whole summer.  You can even track your progress— so you know what areas to focus on.
Grab a notebook and write the date and the time you started practicing.  When you're finished practicing write the time you stopped and some details about your practice.  
Choose something you love and that you want to get better at…
Make Your Own
Do some research and learn how to make your own (whatever floats your boat).  There are so many useful items that will enhance your life and you can make them from scratch.  
It will be better than anything you could ever buy and you'll appreciate it more because you did the work.  Lessons like these you don't get in a classroom.
Some quick ideas to get started…
Fruit Picking
If you've never picked real fruit off of a (tree, bush, vine, etc.) you're seriously missing out.  It's a great way to spend a day surrounded by the sounds and smells of nature and when you're done you have fresh fruit for jelly, jam, pies… or just eating as they are.
My favorite fruits to pick…
Strawberries

Blackberries

Raspberries

Peaches

Apples

Pears
Start a Garden
After a lifetime of wanting to be a gardener and then failing spectacularly (only to have my husband be pulling up a garden of rotten tomatoes that I abandoned) and then shifting to an Aerogarden for several more years (after I accepted the fact that I may not be a gardener (any more than I am a kale smoothie drinker).
I decided that I'm not willing to give up on gardening. So we built raised beds, and composted dirt, and built an irrigation system and I planned out a garden. I have no idea if I'll be successful… but I'm giddily excited about it and have spent 30 minutes a day for the last several weeks building out and prepping the garden and I literally can't wait.
And now as things are starting to grow and are actually producing food for our dinner, I'm even more excited about it!
If you're thinking about starting a garden,  this will get you started…
If you're thinking starting your own is a little to ambitious, check out the local botanical gardens.  To say they are amazing is an understatement.  And it's an INCREDIBLE backdrop for the DIT photoshoot above.
Apply to Be an Extra in a Movie or Tv Show
I did this last year and it was such an incredible experience.  I saw a notice on social media that they were not only filming the TV series The Summer I Turned Pretty in my hometown but that they were looking for 40 year old women to wear ball gowns and be debutant moms in the series, I lost my mind and applied.
I had to sign up for almost 2 weeks of filming and had to leave every day completely open since set times change and they won't tell you when they need you until the day before filming. Plus they needed additional days of COVID testing and wardrobe fittings.
While I'm really glad I had the experience, I have a whole new level of respect for actors. Because they were filming the same 15+ hour days that we were, but they were filming that for months and months, not just a few days like I did. I left for set before the kids woke up every day and came home long after the kids and Jon were in bed. I didn't see them at all until after filming was over and I spent days after sleeping and recovering.
I was paid $10 an hour (which because of the insane hours ended up being over $1,000) and met a lot of local moms with teenagers that do this as a side hustle and get regular work doing it.
DIY Spa Night
This is a super relaxing pampering night that's good for any time of the year.  
DIY mani-pedi's

Face masks (which you can get from Walmart)

Cut up cucumbers over your eyes

Moisturizing hair conditioner
If it makes you feel special, beautiful, or pampered— it's perfect for DIY spa night. 
DIY Photo Shoot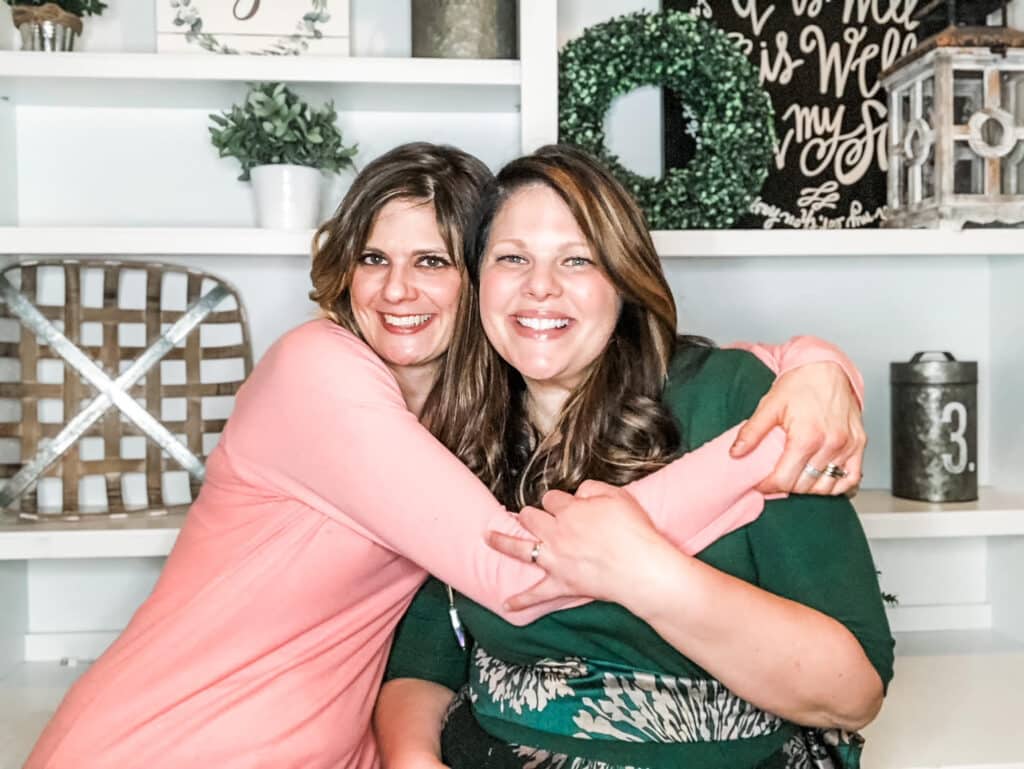 I do this all the time.  We get dressed up, put on makeup and find a pretty place to take pictures.  
Make Your Own Comic Book
Is your family super creative and loves to tell stories?  Write your own story and turn it into a comic book.  Together you can set the scene, develop the characters and eventually bring it all together with graphics in your amazing story of fun and adventure.
Make an Awesome Family Playlist
Create the story of your family as a playlist.  Choose songs that you identify with specific people… (She's a wild one for your sister, My father's eyes for your dad).
Choose songs that have significance to your family… Songs you grew up on, know all the words to, and couldn't imagine life without.
You can use the playlist at one of the epic parties below while working on a summer project or even while clearing the table every night after dinner.
Host a Budget Get Together With Friends 
Getting together with friends doesn't have to cost a fortune, in fact, you can do it for super cheap while still ensuring everyone has an incredible time…
These are parties we've hosted over and over that won't break the bank…  
Summer Parties
If you're hosting a bigger party for a graduation, a retirement, or special birthday there are definitely ways to keep the costs down.
Shop bulk.  Purchase chips, drinks, plates, cookies, plastic silverware, and whatever you're making in bulk at Sam's Club, Costco, BJ's ect.

Skip the bakery.  We got a gorgeous cake with a graduation picture made at Sam's Club for $20.  They also have a huge tray of cookies that are soft and delicious for 19.99, two bite brownies for less than $10, and a TON of other dessert items.

Grab disposable pans for cooking and serving at the dollar store.  Hint:  make sure they're nice and thick like Turkey pans so they don't collapse while you're trying to use them.

Choose a menu and stick to it.  We have a TON of options for you.
You can find our list of Cheap and Easy Party food ideas here…
Heads up: I know how stressful finances are right now.  I also know that I'm uniquely qualified to help you. I've helped hundreds of thousands of people get out of the paycheck-to-paycheck cycle (after trying and failing for years), by teaching them how to work with their unique personality to actually stick to a budget. 
I'm giving you access to the insanely popular 90-Day Budget Bootcamp for FREE. Because I know that this program will change every aspect of your life. Take a look around. Because this is the LAST DAY you will ever sit around worrying about money. Let's get to work. 
FTC Disclosure of Material Connection: In order for us to maintain this website, some of the links in the post above may be affiliate links. Regardless, we only recommend products or services we use personally and/or believe will add value to readers
Credit to
Source link